Destinations of year 12 Class of 2014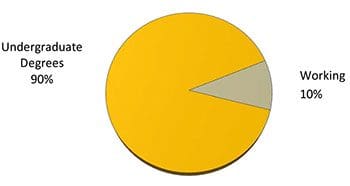 Undergraduate Degree Destinations

Destinations by Course Type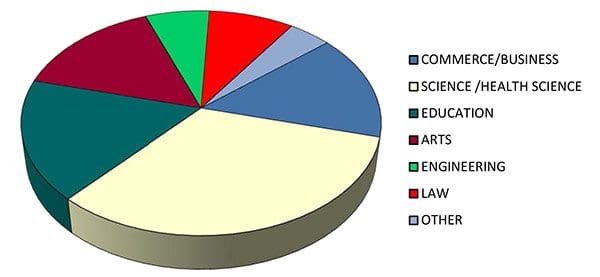 In 2014, 42 students sat for the Higher School Certificate Examinations (HSC) across 28 courses. There were also 7 accelerant students from Year 11. They studied Modern Greek Continuers, Modern Greek Extension 1.
We congratulate our students on their achievements and wish them well in their tertiary studies and future life choices.
Highlights include:
Eleni Mavrolefteros ATAR 95.85, Professor Manuel Aroney Award.
Calioppe Kefalas, Year 11 accelerant, First in Course Modern Greek Continuers 98%. BOSTES Top Achiever.
Jovana Radic, Fourth in Course Serbian Continuers, 92%, BOSTES Top Achiever.
Michael Karanikolas, Eighth inCourse Modern Greek Continuers.
Top 16% (106 of 641) schools in NSW, according to SMH HSC School Rankings.
20 BOSTES Distinguished Achievers (results 90% or above in a subject).
19% of students with an ATAR over 90.
Out of 42 students 48% have results 80% and above in a given course.
First year of Classical Greek Continuers, Katerina-Dion Arvanitakis 91%, Band 6.