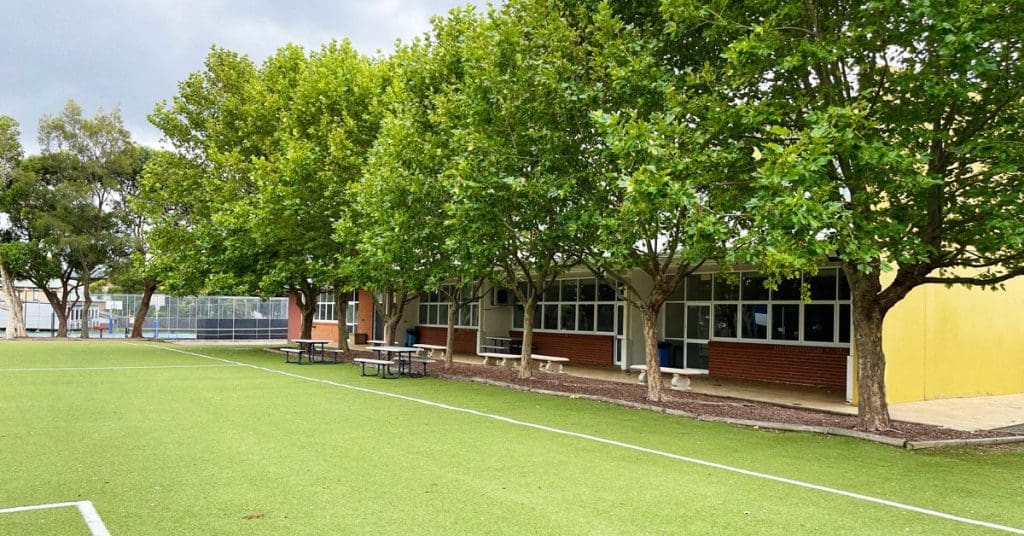 The Senior School offers:
Exemplary Academic and Wellbeing Care Programs that promote academic achievement, personal development, student leadership, community service and global connections.
HSC Academic Elevation programs including University Entrance Scholarships, ACER Scholarships, Dux Scholarships, Bursaries, HSC Winter Course, Preparing for the Preliminaries Courses.
Highly qualified caring teachers committed to excellence.
Small class sizes. Excellent range of subjects and access to three different learning pathways – School to University, School to TAFE and School to work.
Extensive Co-curricular Programs, incorporating a variety of sports, creative and performing arts and thinking skills development.
A focus on developing critical thinking, problem-solving interpersonal and team skills.
Specialist facilities including a Technology Wing with Information and Communication Technology classrooms, Visual and Creative Arts centres, Food Technology and Hospitality facilities.
---
Senior School Educational Program
Parents may access the following handbooks under the Spyschool Parent Portal:-
---
Stage 4 Curriculum Handbook
Stage 5 Curriculum Handbook
Stage 6 Curriculum Handbook
Year 10 Assessment Handbook
Preliminary HSC Assessment Handbook
Higher School Certificate (HSC) Assessment Handbook
Senior School Co-Curricular Program
The aim of the program is to enrich students' learning experiences beyond the classroom.
The CCP contributes to the development of school spirit and pride in individual and group
achievements. It provides students with the opportunity to develop their creative
and team skills.
The CCP exists to:
support students' participation in interschool and district activities and other activities
provide students with opportunity to develop their leadership skills
develop students' sense of commitment and responsibility
provide students with enjoyment and relaxation.
The CCP has three broad strands:
| | | |
| --- | --- | --- |
| Thinking, | Performing, | Sport. |
Thinking: areas in the program that will cover activities such as: Debating – Public Speaking – Mock Trial – Tournament of Minds – Chess etc.
Performing/Creating: areas in the program cover; Drama – Choir – Dance – Aerobics. Creative arts are also part of this strand and include visual arts and craft activities.
Sport: areas of sport whether team (basketball – soccer etc.) or individual skill-building activities (athletics – swimming)
---
Senior School Sports Program
St Spyridon College participates in the following Independent Sporting Association (ISA) sports:
| | |
| --- | --- |
| Girls Netball | Girls Touch Football |
| Boys Football | Girls Football |
| Boys Basketball | Girls Basketball |
| Boys Cricket | Boys & Girls Tennis |
---
Through the ISA, students are eligible to trial for representative honours in sports listed above as well as those not offered by the school.
In addition to the ISA competition the College also participates in the following tournaments:
Soccer:

Bill Turner Cup (Boys)
NSWCIS Independent Cup Open's Knockout (Boys)
NSW Futsal Championships (Boys and Girls)
City of Sydney Netball Competition
The above competitions are usually played either during/after school or on weekends.
Greek Orthodox Archdiocese National Schools Event
Transport to venues – The school may provide transport to long distance venues for Saturday sport. Where these are provided, buses pick up students from St Spyridon Church on Saturday mornings. It is the child's responsibility to make their own way to all home venues.
---