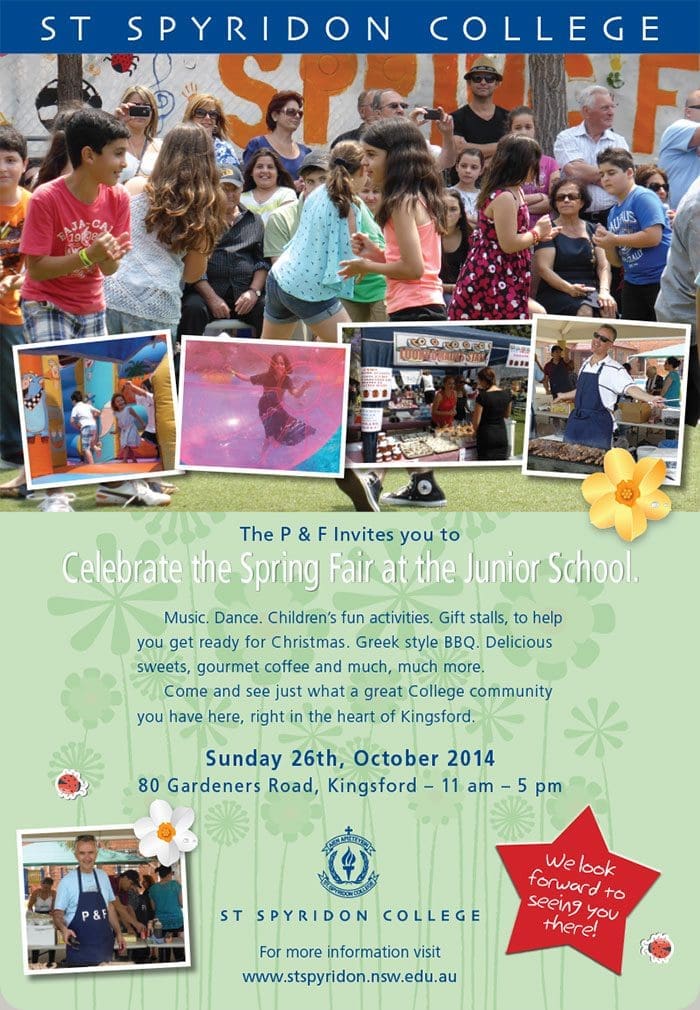 Celebrate the Spring Fair at the Junior School.
Music. Dance. Children's fun activities. Gift stalls, to help
you get ready for Christmas. Greek style BBQ. Delicious
sweets, gourmet coffee and much, much more.
Come and see just what a great College community
you have here, right in the heart of Kingsford.
Sunday 26th, October 2014
80 Gardeners Road, Kingsford – 11 am – 5 pm