The new Careers Website has many useful links as well as information on the HSC and ROSA, Post School Options, Upcoming Events, Careers Newsletter and Career Bullseyes.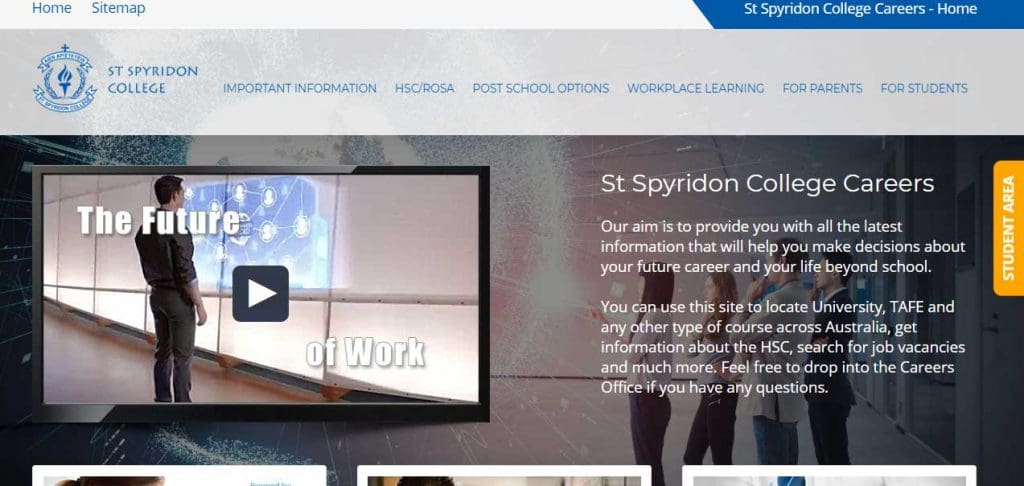 There is a "Parent Area" as well as a "Student Secure Area" for your child to create an account and log in to do planning and activities such as: – An Interest and Personality Test – Job or Career Exploration – Career Action Plan – Resume and Cover Letters – Digital Portfolio and much more.
Senior students will be guided through the site in upcoming Careers Sessions during Pastoral Care.
Please explore the careers website and encourage your child to do so as well. www.stspyridoncareers.com