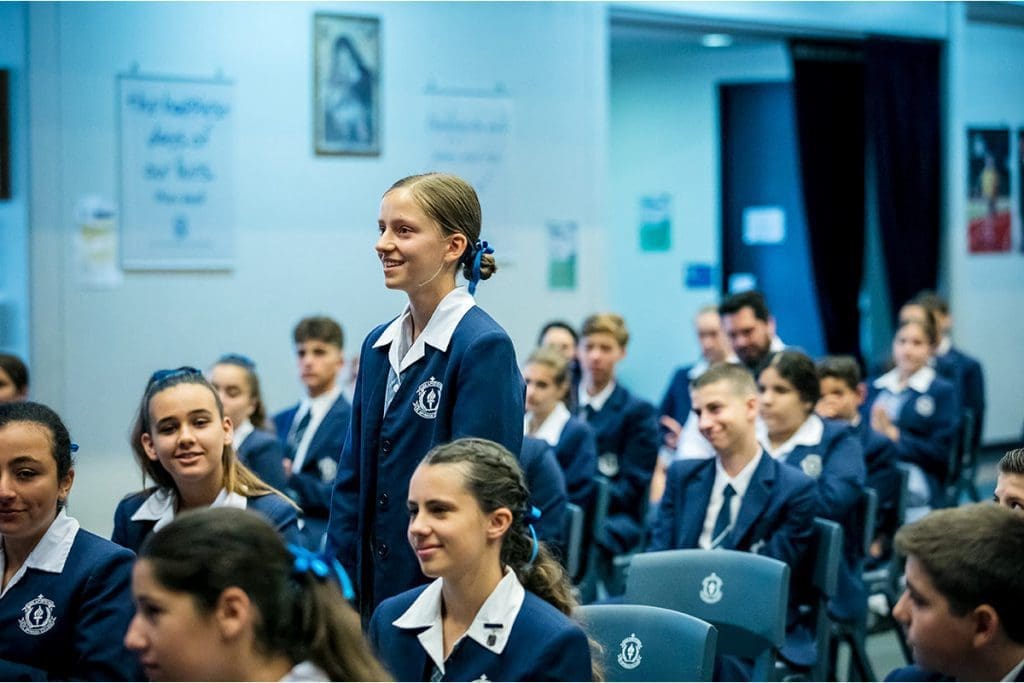 Our Principles As St Spyridon Education Professionals
We the teachers of St Spyridon College are united in our efforts to provide an education for our students which models respect and love for young people. We demonstrate this in our responses to each student and in our interactions with each other.
We are critical to our students' academic, spiritual, moral, social and physical development.
The Mission of our College, guides and informs our teaching and learning practices. At a fundamental level we actively promote the Greek Orthodox ethos of our College.
We actively promote professional dialogue and robust educational debate that leads to more effective teaching and learning. We embrace professional evaluation and accountability.
As a group of education professionals we critically reflect on our practice and demonstrate our commitment to lifelong learning. We enlist appropriate collegiate support to further our professional growth and development. We embrace change as an opportunity for new learning experiences.
We endeavour to create a dynamic, future-focussed teaching and learning environment within which students can embrace challenges, take initiative, take risks and develop into active, independent learners. We expect and reward high effort. As individuals and as members of teams we:
Develop students' critical thinking, through diverse, challenging and engaging learning experiences that develop students' ability to:
Contemplate problems and create solutions
Exercise judgement and analyse different perspectives on the same issue
Challenge those things that offend their sense of justice
Make connections between related concepts
Distinguish fact form opinion, bias and manipulation
Distinguish between cause and effect
Work productively with others for the benefit of their own learning, the group, the community and the global community of which they are an active part.
Recognise the good in each person and demonstrate respect, compassion and forgiveness for students and each other.
Support colleagues by fulfilling our own professional responsibilities to a high level.
No one can guarantee the happiness and success of another human being. Nevertheless, in a rapidly changing world where change is the only certainty, we hope that the endeavour described above will help students to develop skills, knowledge, attitudes and perspectives to manage life's challenges with faith, resilience and success.